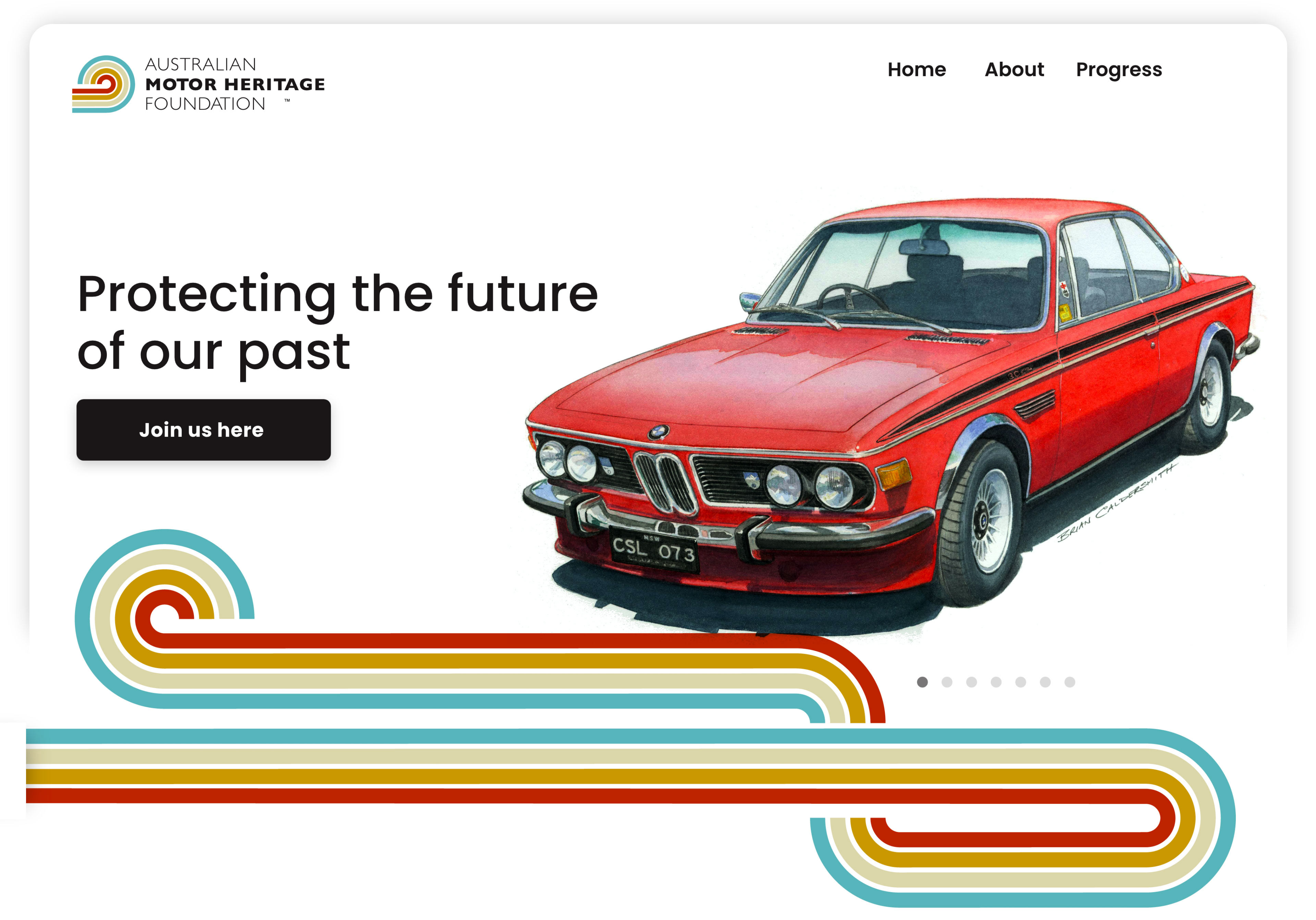 Australian Motor Heritage Foundation (AMHF)
To redesign the website of AHMF that appeals its young audience and shares its products and resources.
AMHF is going through a transition phase.  The foundation comprises of many senior stakeholders who have vast collection of motorsport and mobility history. Considering their objective my role was to redesign their old website that communicates the foundation's values with the new generation and help them be more visible in the present digital era.
Research, Lo-Fi wireframes, 
UI prototyping
BREAKing  DOWN the old website
After a secondary research about the objectives and purpose of the business I broke down the present website and asked myself the following questions:
Who are we?
What is our objective?
What do we offer?
Why would client connect with us?
What is our social proof to build trust?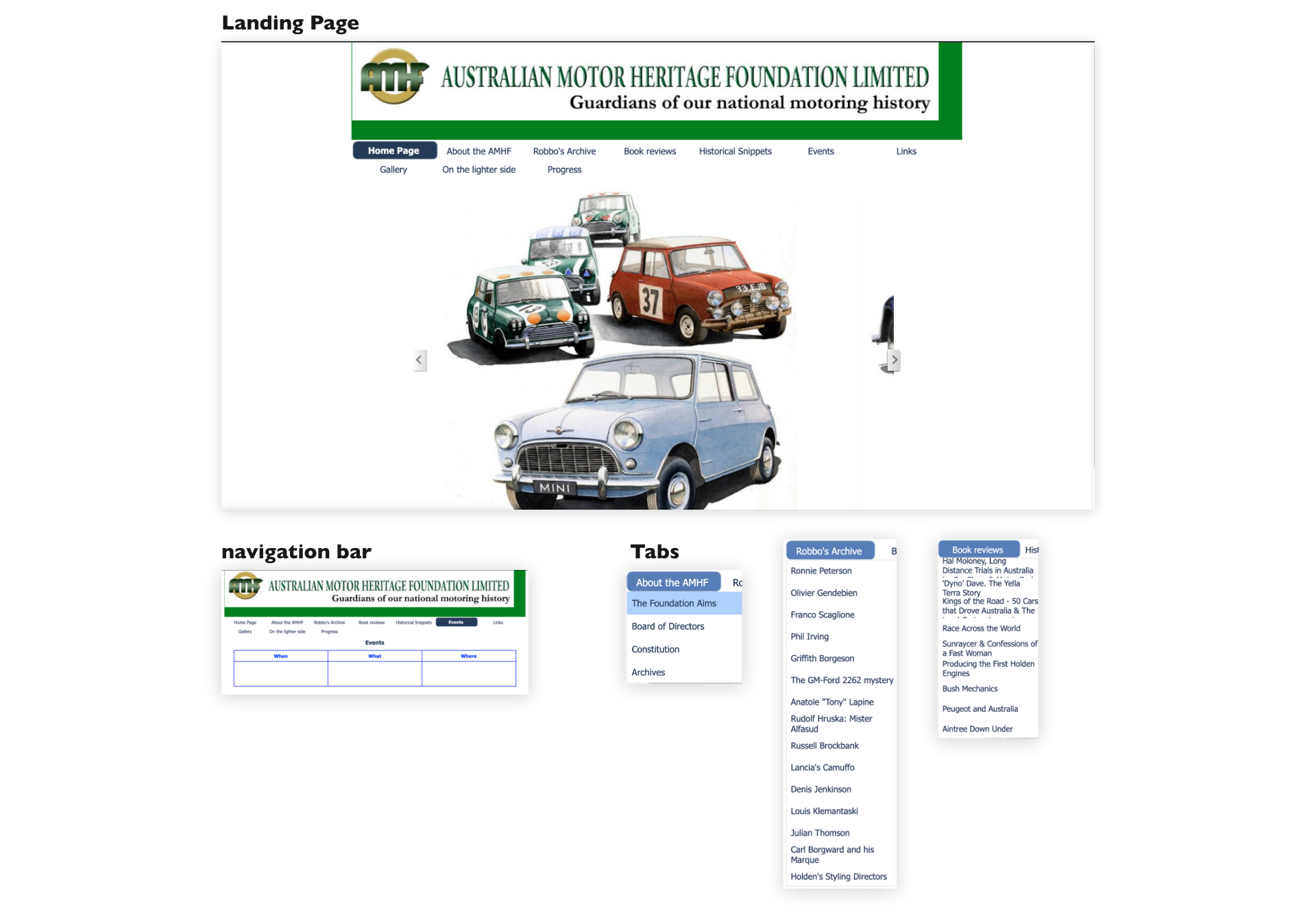 INSIGHTS FROM THE BREAKDOWN
- It is hard for the viewer to understand the mission and the foundation values.
- The navigation bar is crowded. 
-The information made available the first time is too much to cause confusion. 
- The present website lacks a sense of social proof when visited as a new user. 
- No CTA at the end of landing page inviting users to ignite interest
Once I have listed the key parameters based on insights, the next step was to create a sitemap. This will act as a guideline in organising pages and a targeted outline for creating UI.